About STEADLINE LTD
Our team, our values, our ethos
Steadline Limited was established in 1984 and has developed from a family business into a leading professional accredited contractor providing construction services to clients. In house self-delivery and repeat business are key to this success, working with clients to provide a solution that provides and exceeds their expectations. Design and build, construction, surfacing, drainage, structures, rail and complete turnkey projects are services available.

Geographically, Steadline Limited is based in Maidstone, Kent, but their capability has extended to cover the whole of the South East.
Steadline Limited operates a management model of in-house self-delivery and is therefore not reliant on sub-contractors. This approach reduces risk to the project delivery and maintains high standards of delivery.

Occasionally, when Steadline Limited engages with sub-contractors/suppliers, they must be able to provide a proven professional service that meets Steadline Limited standards and aligns to the company's culture, they are then added to an approved supplier log. All purchased services, materials and products conform to the specified purchase requirements. Therefore, risk to any project is minimal.
Experienced in Construction
Our work in video
Click on any of the videos below to see some examples of our work from Re-Surfacing to other Construction work.
meet Our team
"Our biggest asset is our people, from management to those delivering the works"
Kevin Gray
Managing Director
Nadia Gray
Financial Director
Aaron Harber
Company Director
BOB BInDER
Business Development Manager
SAM SeAward
Quantity Surveyor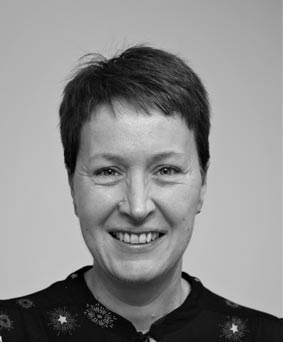 Eleanor Saville
Purchasing & Operations Manager
OLENA BUDNIK
Accounts Clerk
Susan Bontoft
Project Support & Compliance Manager
Dedication
We are dedicated to the projects we are involved with and are persistent in our efforts to meet client's expectations, value for money and deliver work of the highest quality. 
Respect
We respect the environment, each other, clients, members of the public, stakeholders and all those we come into contact with. We are a professional organisation, with high standards. All employees of Steadline Limited have a personal duty to fulfil this commitment.
TEAMWORK
We work closely with our supply chain and clients for the mutual benefit of the projects we are involved with. As a team, we are a highly motivated, efficient and effective organisation that can deliver all types of complex projects to the satisfaction of customer, end user and stakeholder.
COMMitment
We are passionate about what we do and "making a difference" is what drives us. We will go the "extra mile" to ensure all customer expectations are met and excelled. Our focus is the customer's success.
HEALTH & SAFETY
The health and safety of our clients, employees and general public is always at the forefront of all our activities. 
SUSTAINABILITY
Sustainability can be defined as "meeting the needs of the present generation without compromising the ability of future generations to meet their needs". Steadline Limited recognises that sustainability is extremely important to our clients, therefore we have as an organisation embraced sustainability as a key factor in the way we do business. We are always open to engage with our clients on sustainable issues and work together to meet the requirements for sustainable construction.
QUALIFIED & TRAINED FORCE
All our employees are qualified, competent and experienced in their field of work. Continued training is encouraged and provided. Based on our client's needs, we provide a skilled work force that is qualified to carry out any project.
ACCREDITATIONS
In the pursuit of continually improving standards of health, safety and quality, Steadline Limited has gained many accreditations to which stringent criteria applies.